Meet the Simplified Tax Team
At Simplified, we are an extended family of number-loving problem solvers. Our team has varied specialties, areas of interest, and experience related to all things tax and accounting. We know that no two financial situations are alike, and each client relationship comes with unique details! We utilize our talented team to create a personalized solution and match the correct expertise to your personal or business needs.
Allow us to introduce some of our team leaders…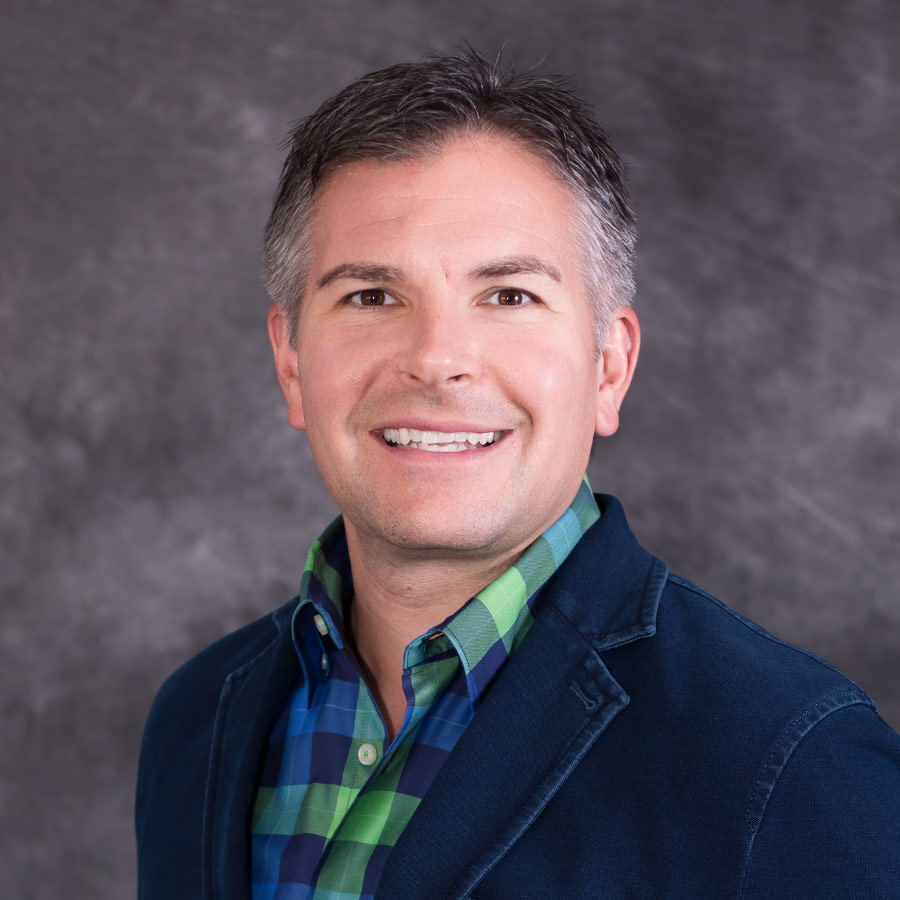 Nikali Luke (Lansing/Williamston)
is a partner and Certified Public Accountant (CPA). Nikali graduated magna cum laude from Western Michigan University and began his career with PricewaterhouseCoopers in Chicago. Nikali specializes in individual and corporation income tax preparation. Additionally, he assists clients with QuickBooks, payroll, and other consulting needs.
Outside the workplace Nikali believes in supporting his community. Currently, Nikali is providing time and talent locally by serving as the Treasurer to both the Greater Lansing Food Bank and ePIFanyNow. He was also a past performer as the Dapperest of Dads and continues to support the Sparrow Foundation's Annual Dapper Dads event.
Personally, Nikali loves football, fancy socks, and champagne! He and his wife, Nora, are raising a son and daughter in Williamston.
Ryan Lowe (East Lansing/Lansing)
is a partner and Certified Public Accountant (CPA). He earned both his Bachelor of Arts in Accounting and Masters of Science in Tax Accounting from Michigan State University. Ryan also began his career with PricewaterhouseCoopers in Chicago. Ryan specializes in business management consulting, litigation support, and succession planning.
Ryan might be a number nerd, but his first love is property development. He is a certified member of the Commercial Board of Realtors (CBOR) and an active Commercial Agent with NAI Mid-Michigan. Personally, Ryan and other partners own over 30 properties in the Greater Lansing Area. Professionally, Ryan uses this experience to Assist clients in buying and selling business operations as well as the related real estate. His finance and tax background is helpful knowledge in structuring transactions to meet the needs of both parties, everyone is happy!
In his free time, Ryan enjoys traveling, boating, and cocktailing.
Lesley (Bergquist) Nashef (East Lansing/Lansing)
is a partner and Certified Public Accountant (CPA). She earned both her Bachelor of Arts in Accounting and Masters of Science in Tax Accounting from Michigan State University. Lesley focuses attention on small business owners, start-up ventures, and the growing entrepreneurial community in Lansing. Lesley is also the office Tax Nerd, spending time on tax research and tax code.
After graduating from Michigan State, Lesley returned to her hometown of Grand Rapids to work for BDO USA, LLP. Lesley spent three years with BDO gaining experience with both business and personal income tax, focusing on family wealth and high net worth individuals. Lesley returned to Lansing in June 2013 to join the Simplified team and more importantly, be closer to Soup Spoon Café.
While taxes are her first love, Lesley also enjoys Michigan road trips, poolside reading, and a good cup of coffee... or gin.
Julie Young (Dewitt/St. Johns)
is a partner and Certified Public Accountant (CPA). She earned her Bachelor of Arts in Accounting from Michigan State University. Julie specializes in individual and business tax consulting.
Julie joined the Simplified family in 2013 after practicing solo for more than ten years. She gained experience with the small business community and enjoys the complexities of small business consulting, from creation and startup challenges to succession planning. She has extensive QuickBooks experience as well. Julie provides her clients with personal, prompt service, with the goal of maintaining lasting business relationships.
Julie lives in Dewitt with her husband and their three teenagers. She spends most of her free time cheering on her kids in their sporting events, and spending time with family. She thoroughly enjoys cooking, traveling, and being on the water. Julie is active in the community and donates her time to several local charitable organizations.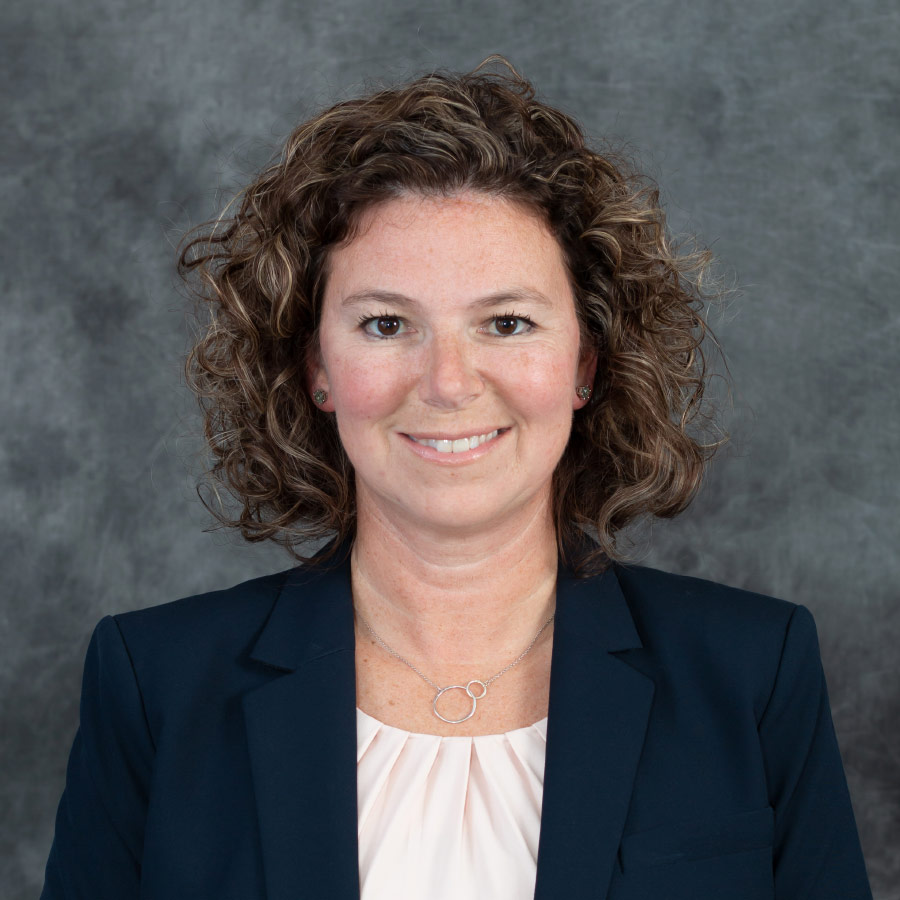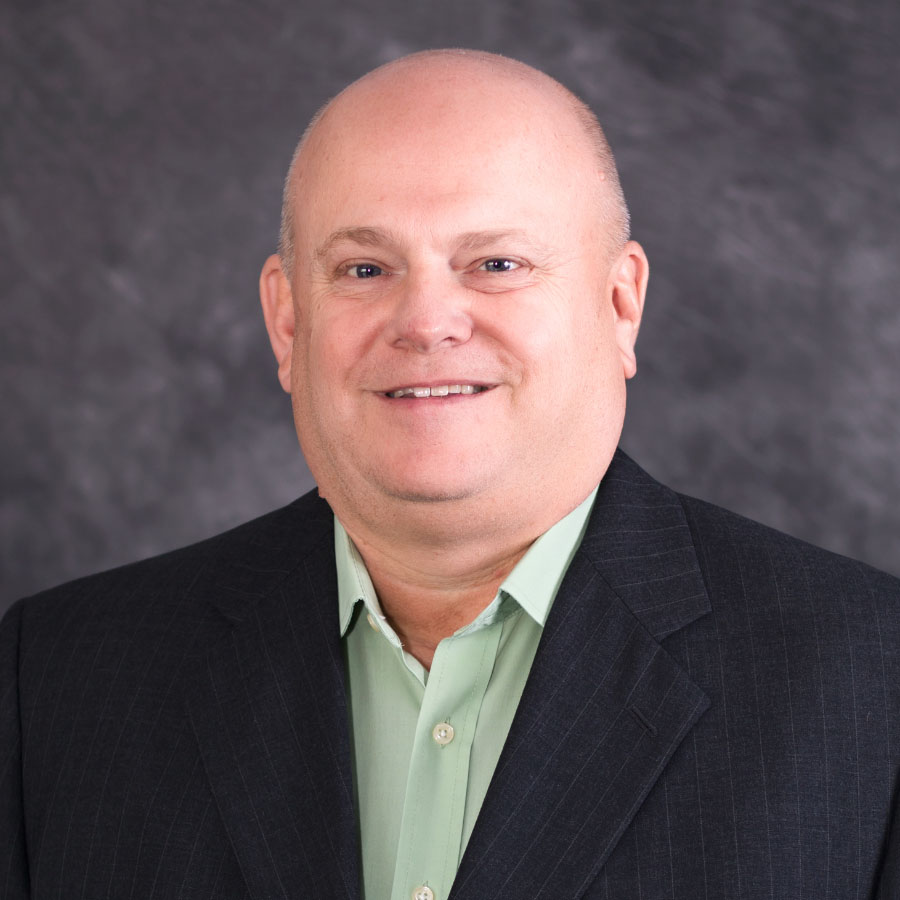 Dave Edelman (Lansing)
is a Certified Public Accountant (CPA). He earned his bachelor degree from Michigan State University.
Dave has been with Simplified since 1983. You can do the math, he is officially our longest staff member! From the beginning, Dave has worked exclusively from the South Lansing office and is very familiar with the community. Dave also met his wife while working at Simplified way-back-when… she was also an accounting staff member and their mutual love of numbers proved to be a great relationship foundation! Dave specializes in income tax. His income tax compliance areas include individuals, corporations, partnerships, and non-profit entities.
When not in the thick of tax season, he enjoys MSU sports. Dave is such a Spartan, saying he enjoys MSU sports is an understatement. Dave lives and loves MSU sports! Dave has two children who have also graduated from Michigan State University. Did we mention his blood runs green?
Mary Johnson (Lansing)
is a Certified Public Accountant (CPA). She earned her Bachelor of Arts in Accounting from Davenport University.
Mary joined the Simplified team in 2001. Mary specializes in individual income tax preparation and payroll tax compliance. Additionally, she assists clients with bookkeeping and accounting needs. Mary also manages our accounting and payroll departments.
Mary has two children and four grandchildren. She spends much of her vacation time traveling to visit the kiddos! Mary also enjoys spectating local sports, visiting northern Michigan wine country, and attending Wharton theatre. If you want to bring her a treat, she loves all things chocolate!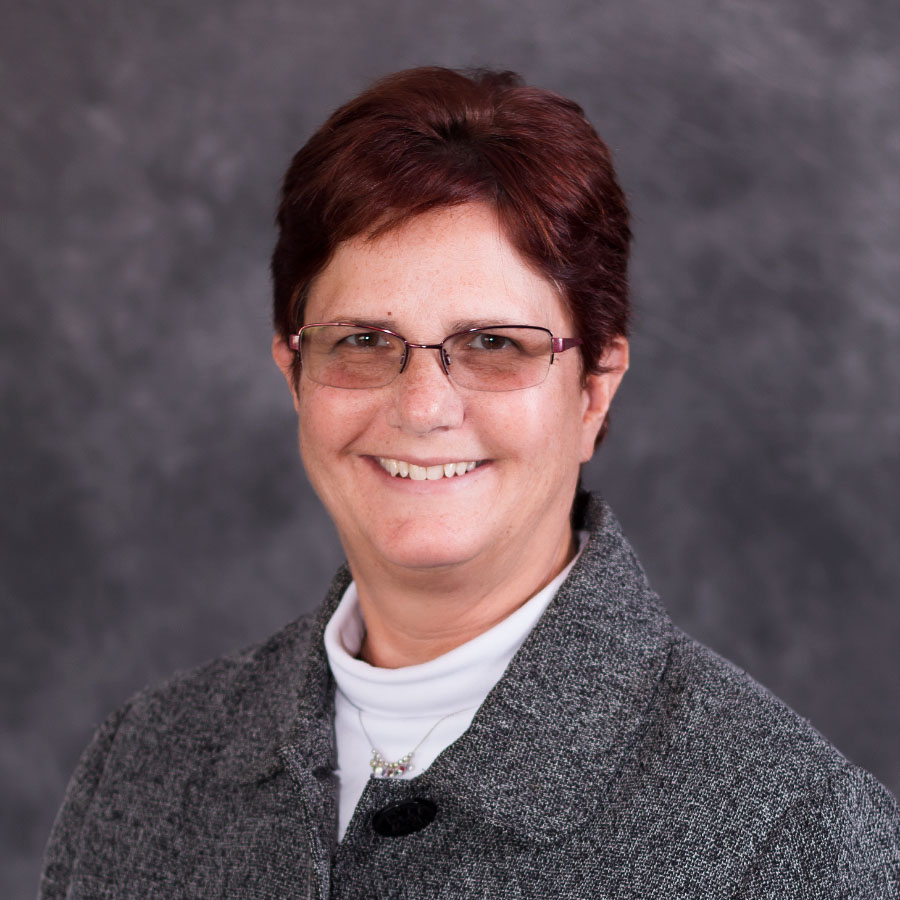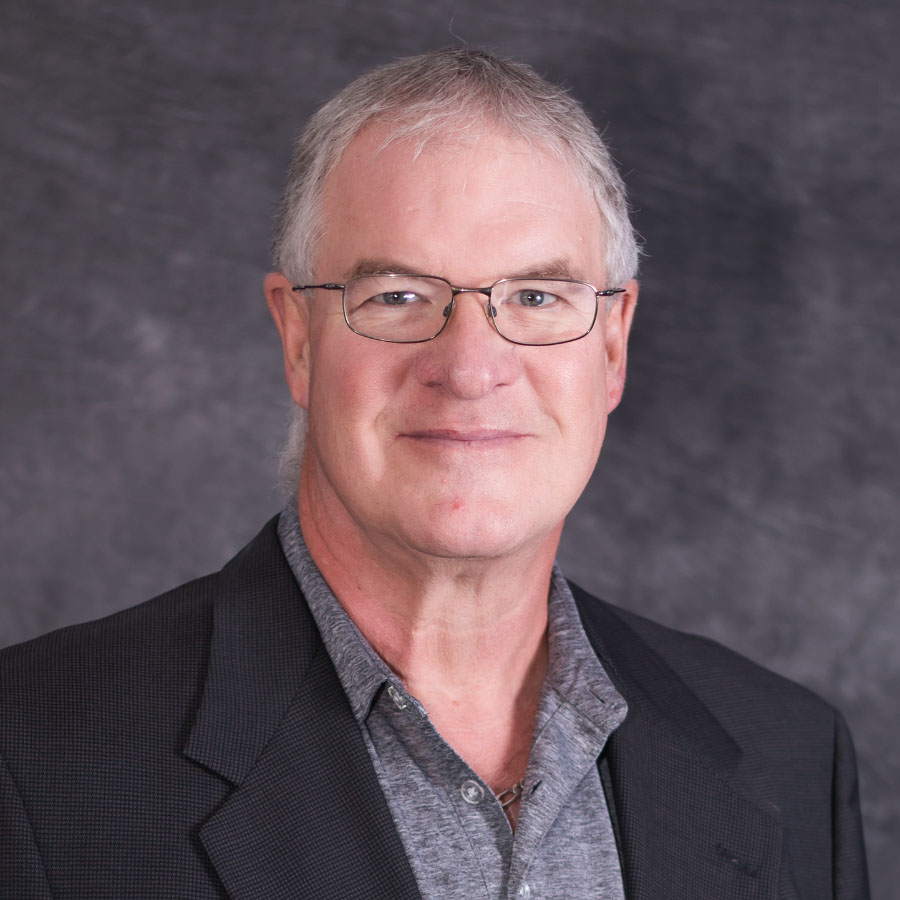 Tom Kronner (Delta Township)
is a Certified Public Account (CPA). He earned his Bachelor of Arts in Accounting Michigan State University and received and a Masters of Science in Tax Accounting from Wayne State University. During his time at Michigan State University, Tom was dedicated and diligent in both academics and sports. Tom earned three varsity letters in football under Coach Duffy Daugherty, wearing jersey number 93 in the 1971 to 1973 football seasons.
Tom joined the Simplified team after 17 years in public accounting working for several local CPA firms as well as owning and managing his own practice. Tom also worked for 18 years as a Juvenile Probation officer before entering the field of accounting. Now, Tom enjoys tax planning and specializes in tax preparation for both small businesses and individuals.
He currently resides in Lansing and has three daughters, all of whom are very avid Spartan fans. Go Green! Tom can also be won over with baked goods and yummy cakes!
Marianna Sigafoose (Williamston)
has a Bachelor of Business Leadership from Baker College.
Marianna has been preparing tax returns since 1980. Prior to joining Simplified, Marianna had experience working with various local CPA firms. Marianna started with Simplified in January 2005 and helped open our office in downtown Williamston. Marianna continues to manage the Williamston office. Marianna is a bubbly personality, feel free to stop in the office to say hello and deliver treats!
Marianna has two children and eight grandchildren. During her down time you can find her by the water -- fishing, swimming, or just soaking up the sun and sounds! She also likes to escape cold weather and find sunny, exotic cruises. We aren't sure how she does it, but she has a knack for finding the best cruise adventures!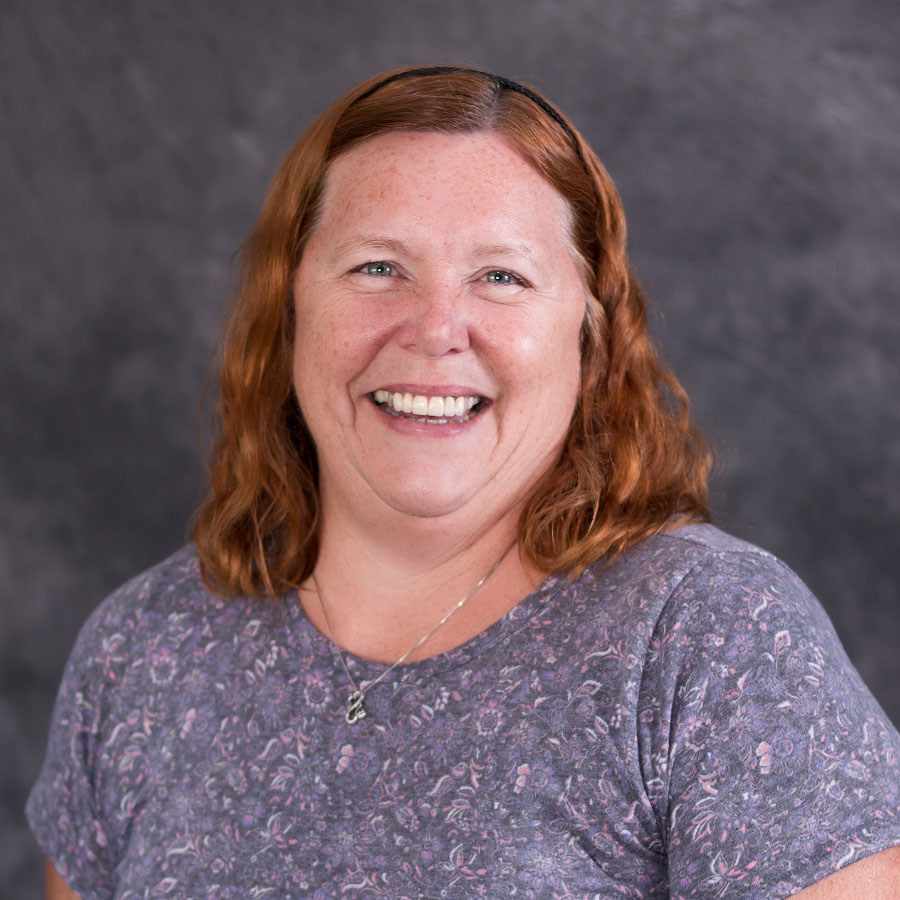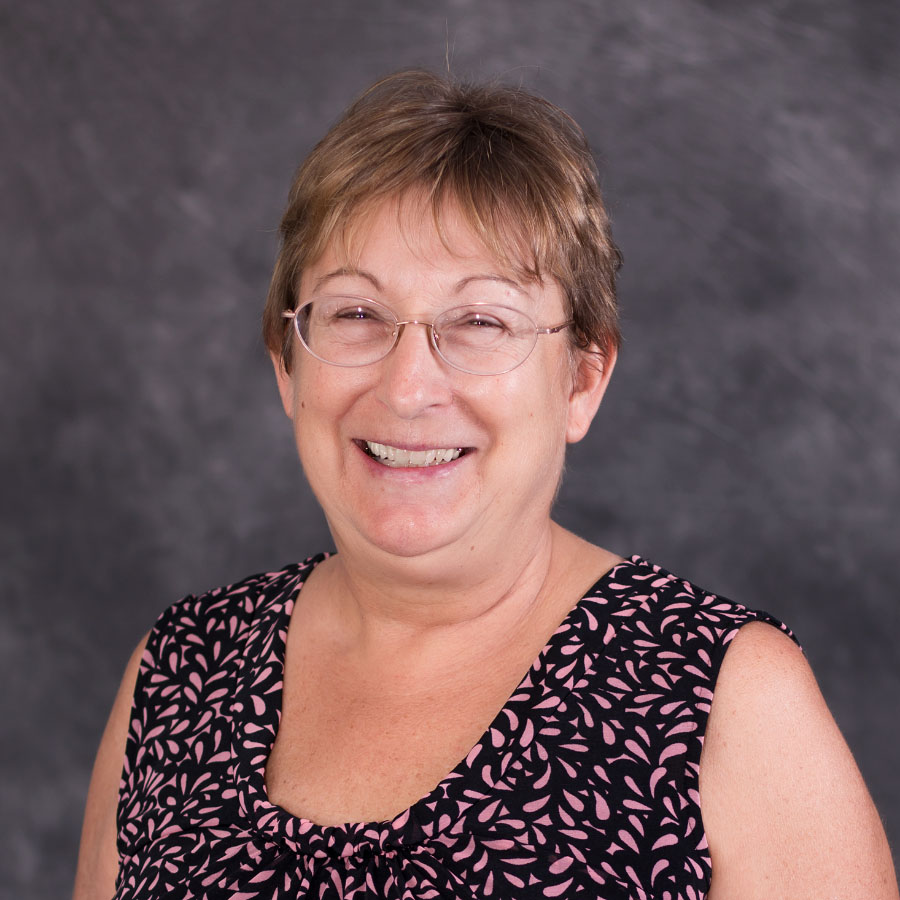 Kathie Hanks (Eaton Rapids)
is a certified Enrolled Agent (EA), earned and maintained since 1997.
Kathie has been with the Simplified team since 2012. She has prepared income taxes and accounting for clients in the greater Eaton Rapids community since 1993. Kathie manages our Eaton Rapids office and continues to stay active with the local community personally and professionally. Tax season is a busy time for Eaton Rapids residents and Kathie works hard to provide the community with excellent service!
Kathie and her husband, Gordie, live in Eaton Rapids. The small-town charm was a perfect setting to raise their two children and now their three grandchildren. Kathie has fond memories of ice cream trips to Miller's and walks at Island Park with her fur-baby pup (and human babies, too). Some of her favorite local events to support are "Movies and Music" at Howe Park Amphitheater, Eaton Rapids Airstream Event, and all the holiday parades, especially the Hometown Family Christmas parade.
When Kathie isn't busy with tax season, she enjoys spending time at home gardening or boating on Duck Lake with family and friends.
Becky Walker (Owosso)
is a certified Enrolled Agent (EA). She has an Associate Degree in Business Management and is also a ProAdvisor with QuickBooks enterprise products.
Becky came back to Simplified as a full-time team member in August 2019. Becky has been practicing bookkeeping and accounting in Shiawassee County for over 25 years. Becky also works on personal and business tax compliance, preparing tax returns for small businesses, small business owners, and other individuals. Becky enjoys consulting and helping small business clients attain their goals.
When not working with numbers, Becky enjoys spending time with her husband and four children, fishing, hunting, and being outdoors. If we had to guess Becky's spirit animal, it would probably be a purple unicorn with a glittered horn.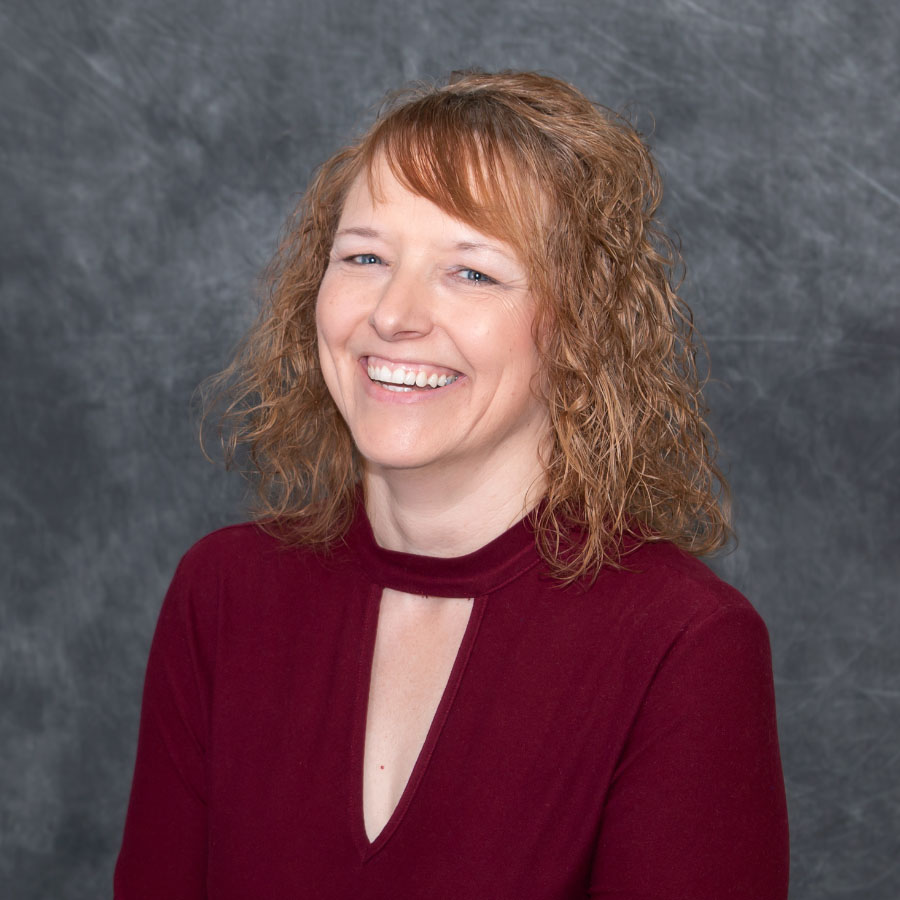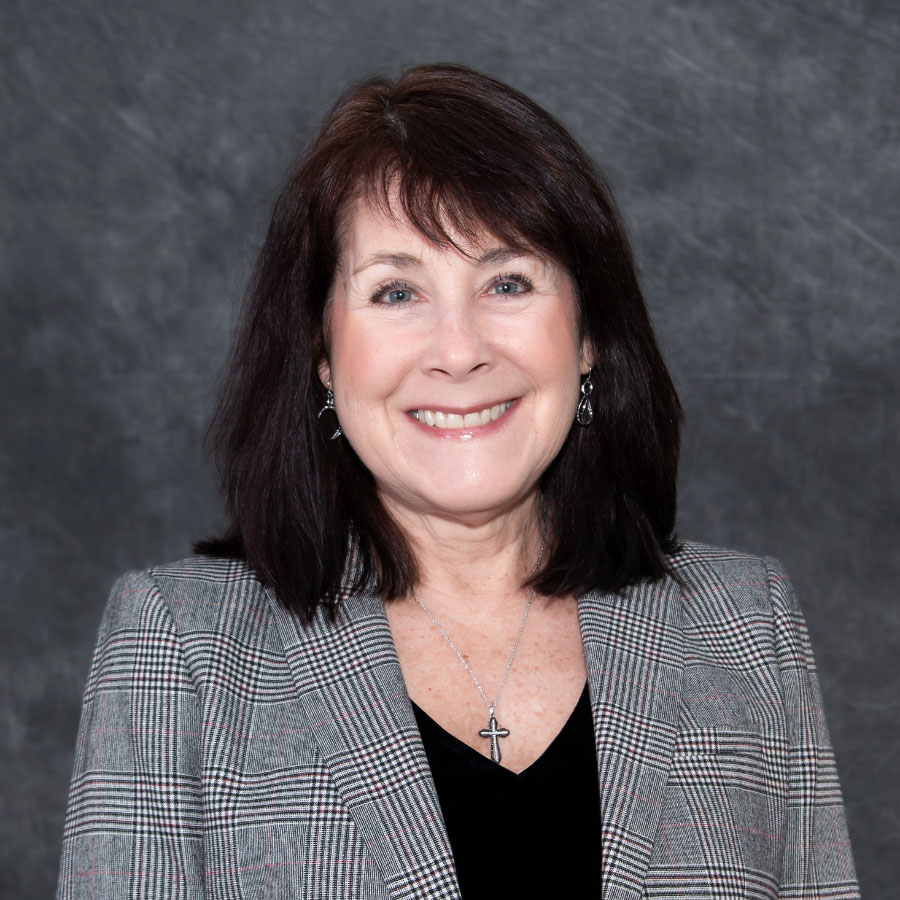 Susan C. Duffy (East Lansing/Lansing)
Susan is a Certified Public Accountant (CPA). She earned her Bachelor of Science in Accounting and Law from Clarkson University and a Master of Science in Tax from the University of Cincinnati.
Susan has held accounting and tax positions in both the private sector and in public accounting; including Deloitte & Touche and Grant Thornton. Her public accounting experience led to being published in the Journal of Taxation. She has taught University classes in accounting and tax. Susan also has hands-on business experience owning and operating a Mid-Michigan ratio station; growing it to #1 in its market. As a member of the Simplified team, Susan provides comprehensive tax and accounting services to individuals, businesses, and non-profit entities. She is a specialist in complex tax returns and estates, as well as QuickBooks.
Susan believes life is an adventure! She has donated her free time by acting as a board member for several organizations over the years. Susan also enjoys golf, dancing, travel, the New York Yankees, and all four wonderful Michigan seasons – especially Tax Season!
Colton Grant (Lansing)
Colton earned both his Bachelor of Arts in Accounting and Master of Science in Accounting from Michigan State University.
As the newest member of the Simplified family, Colton joined the team as a full-time associate in January 2023. Previously he worked part-time doing anything and everything to help our professional and administrative staff, he's a team player regardless of the task! As an associate, he is now focusing his work experience on payroll, financial accounting, and tax compliance.
In addition to a love of numbers, Colton also has a love for sports! Favorite teams include all Detroit professional teams, like a true Michigander! He also enjoys being outdoors (but only in the summer) and spending time with friends and family.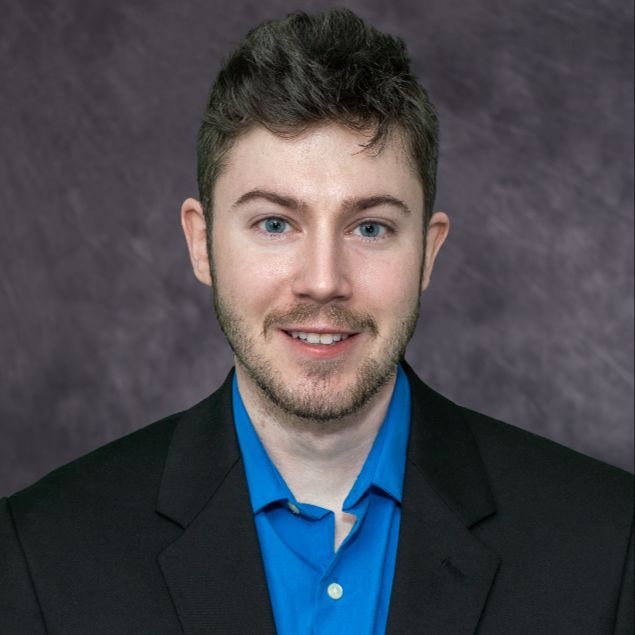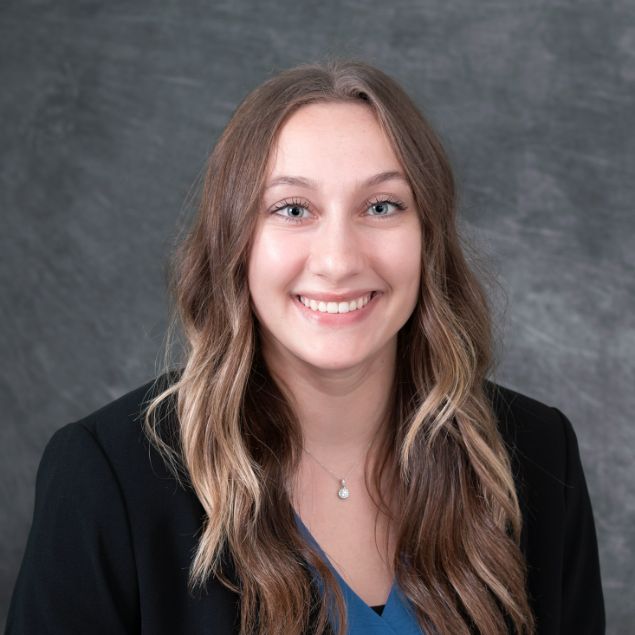 Lindsey Fox (Lansing)
Lindsey earned both her Bachelor of Arts in Accounting and Master of Science in Accounting from Michigan State University. As a new associate, Lindsey is working on all tax types to strengthen her experience and exposure.
Prior to joining the team as a full-time associate, Lindsey interned with Simplified for a few years while she completed her education at MSU. As an intern, Lindsey worked in many roles and received a very well-rounded view of Tax Season and the crazy that comes with it!
Outside of the office, Lindsey spends most of her time with her Australian Shepherd, Oakley. She also enjoys time in the sun and family trips to Northern Michigan.
Christy Court (St. Johns)
Christy has formal education from Lansing Community College and on-the-job experience since 2005. She discovered her love for numbers straight out of high school!
Christy began her career as a receptionist for a local East Lansing accounting firm. She has spent time as a payroll clerk, bookkeeper, accountant, and tax professional. Over the years and through her experience working various roles, she is now well versed in the needs of a small business. Her favorite industries for tax compliance are vehicle dealers and fireworks retailers. Christy is also our go-to person for new business registrations and IRS correspondence, she is the master of paperwork organization!
Christy is also a drummer, biker girl, and repeat volunteer of the MICA JazzFest and BluesFest in Old Town, Lansing. She's got the best laugh and we love her sense of humor around the office!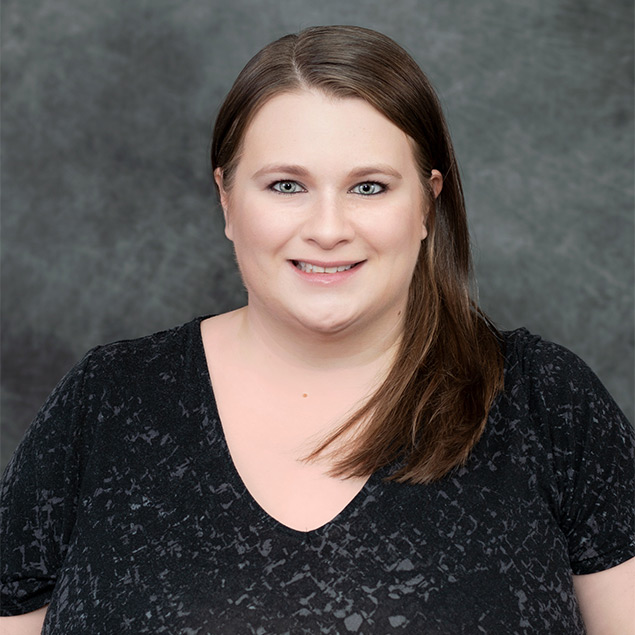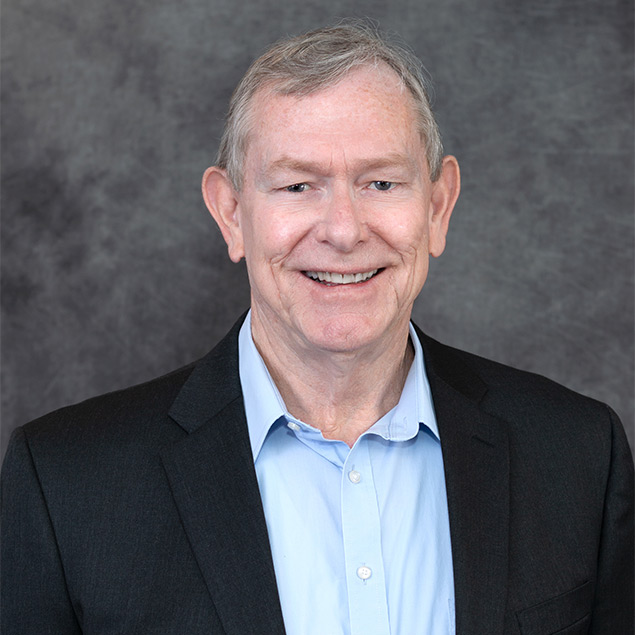 Thomas Connell (Owosso)
Tom is a Certified Public Accountant (CPA). Tom joined the Simplified family in 2022 after a merger between Simplified and Getzen & Connell, CPAs.
More info coming soon.
Phillip Getzen (Owosso)
Phil is a Certified Public Accountant (CPA). Phil joined the Simplified family in 2022 after a merger between Simplified and Getzen & Connell, CPAs.
Phil is a home-grown Owosso High graduate, with his Bachelor of Arts in Accounting from Ferris State University. Phil has co-owned and operated Getzen & Connell, CPAs PC since October 1996. His love of numbers is so great that he spends volunteer time acting as Treasurer of various Shiawassee County organizations. He even operated as Treasurer of Shia-Net, the organization responsible for the first dial-up internet in Shiawassee County!
Aside from numbers, Phil also loves his large family, playing soccer, and escaping to the great outdoors.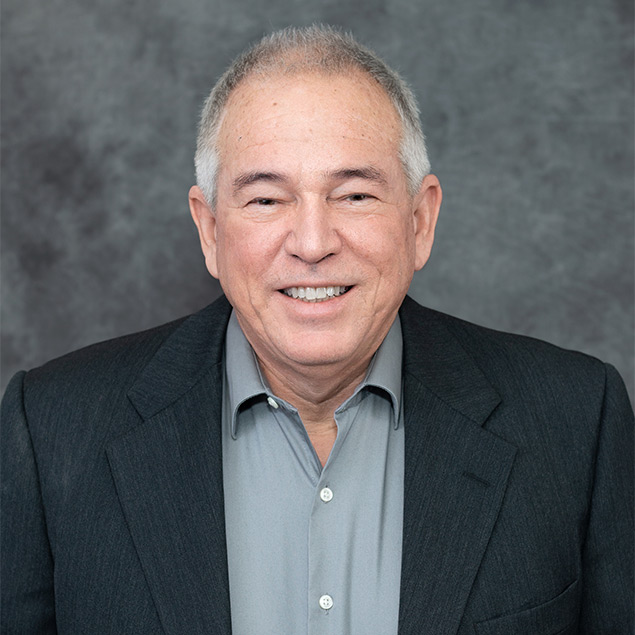 Other Departments
Bookkeeping, Accounting & Payroll Department
Christy Court
Ingrid Morgan
Kathy Young
Marsha McCormick
Melody Porter
Michael Scott
Admin Support Team
Helena Hrinczenko
Jenn Gorzynski
Judy Badgley
Kellie Spiece
Terry Rossow
Tax Compliance Department
Angie Fernette (Owosso)
April Daum (Lansing)
Bill Barton (Owosso)
Bruce Simon (Lansing/DeWitt)
Connie Ross (Eaton Rapids)
Hali Walker (Owosso)
Jessica Leonard (Lansing)
LaVonne Anderson (Delta)
Nancy Villemonte (Williamston)
Ricci Pickott (Lansing)
Rosemary Gavrilides (Lansing)
Teresa Clark (Lansing)
Tim Chora (Lansing)
Trish Marquardt (Lansing)